Skip to Content
Hawaii's
Air Conditioning

Service

During Oahu's summer months, it's imperative to have an air conditioner for your home. Nobody plans for their air conditioner to break down or stop working properly. But when it does, you want fast and professional service from a local family-owned company you can trust.

Stone Cold Air offers timely, affordable, and efficient air conditioner services for:
Installations | Repairs | Maintenance

You shouldn't have to break the bank to pay for your AC unit repair. That's why we're proud to offer our services to our local communities at competitive prices. In some instances, your air conditioner will sound like it is operating when, in reality, it's only blowing hot air – that's when you need to call Stone Cold Air right away! Whether you need a new air conditioner or need repairs on your existing unit, we're here for you. With over 20 years of combined experience, we know we can help you because we're confident in our work. Contact us today to schedule your appointment and a 'Stone Cold Air' experience.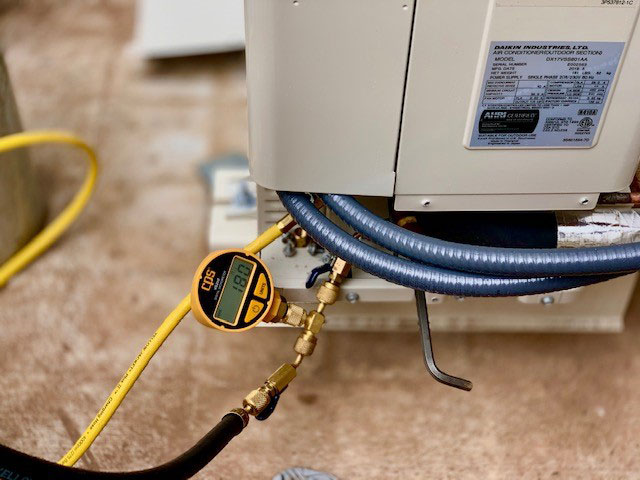 Full Service for All Daikin Products
Daikin has a reputation for creating high-quality air conditioning systems that produce a comfortable atmosphere in your home. By incorporating a split air conditioning system, they use two components, inside and outside, to remove warm air from your home and cycle it back as cool, refreshing air.
Achieve optimal comfort in your home with these fantastic products. Daikin offers an impressive lineup of different models to fit any home. Whether you need an efficient, space-saving unit or a high-powered machine, Daikin has the air conditioner for you.
Best of all – they're energy-efficient, helping to cool your house without significantly increasing your energy bill for a 'Stone Cold Air' experience.
Here for You
Not sure what you need? No problem! Our team at Stone Cold Air has years of experience helping residents pick out the perfect air conditioning unit for their home. We'll go over the size and style of your home, budget, and more to find the right fit. We believe in honesty and integrity with our work, and will never sell you a unit you don't need.
Stay Cool All Year Long With
Stone Cold Air, LLC